Asian U23 Wrestling Championship to take place in Ulaanbaatar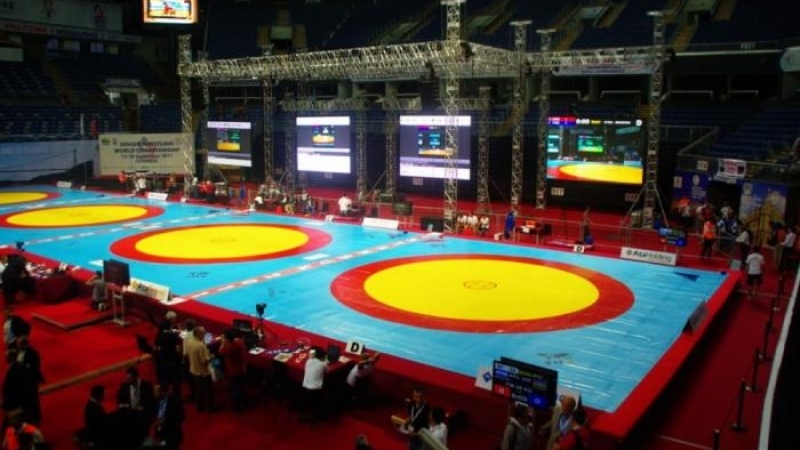 The Mongolian Wrestling Federation had made a request to the United World Wrestling (UWW) to organize the Asian U23 Wrestling Championship in Mongolia.
As the request was approved by UWW, they updated their scheduled events for 2019 on their website, adding the U23 Senior Asian Championships to take place on March 24-26 in Ulaanbaatar, Mongolia.
Previously, the Asian Championships were held in 1973, 1993 and 2001, while the Cadet and Junior Asian Championships were held in 2013 and 2014 respectively in Mongolia.
THE CONSTITUTION IS MY SUPPORT
Teachers of the Department of Foreign Philology and Translation at the Faculty of Philology of Al-Farabi Kazakh National University traditionally hold an annual event "Ata Zan". This year, the ceremony was attended by students, undergraduates and doctoral students majoring in "Foreign Philology" and "Translation Studies" as well as by the teaching staff of the department. First-year students, who crossed the threshold of the university for the first time, also took an active part in this event. The event was held on August 31, 2021.
The festival was opened by such well-known professors of the faculty as Zh.Dadebayev, S. Ashimkhanova, T. Esembekov, A. Tarak, M. Aimagambetova,
L. Musaly, S. Seidenova. In their speeches, they discussed Constitution in general, the history of its origin and significance.
Kalybayeva Mereke, a graduate student of the faculty, spoke about the importance of Nursultan Nazarbayev's books "Kazakhstan's way" and "At the turn of the century" about the history of the Constitution, various obstacles and controversies and the far-sighted policy of the head of state.
The report of Diana Konysbayeva, a student, was also very interesting, and she noted that the Constitution of Kazakhstan despite the fact that it is one of the youngest constitutions in the world, is dedicated to the well-being of every citizen of Kazakhstan.
Doctoral students of the faculty also prepared questions on the history of the Constitution and organized a competition based on it. It contained questions about the goals, objectives and rights of individuals and social groups. Those who answered the questions correctly were awarded special prizes.
At the end of the event, a beautiful performance was organized by students.
Professor of Al-Farabi Kazakh National University
Kazybek Gulmira Kudaibergenkyzy
PhD doctor of Al-Farabi Kazakh National University
Kenzhekanova Kuralay Kenzhekankyzy