If I were a boy . Beyonсе. Қазақша аудармасы
***
Егер мен жігіт болсам
Тым болмағанда бір күнге
Таңертең төсегімнен тұрып
Қалаған киімімді киіп
Балалармен сыра ішуге
Кетуші едім
Қыздардың артынан жүгіруші едім
Кіммен қыдырғым келсе, сонымен
Қыдырып жүре беруші едім
Және маған ешкім ешнәрсе айтпай
Керісінше қолдаушы еді
Егер мен жігіт болсам
Қызды сүю дегеннің
Не екенін түсінуші едім
Мен ең керемет жігіт болушы едім
Қызымды тыңдаушы едім
Себебі сүйіктіңді жоғалтудың
Не екенін мен жақсы білемін
Ол (жігіт) сені солай қабылдады
Және екеуіңнің араларыңдағы
Барлық затты бұзды
Егер мен жігіт болсам
Телефонымды сөндіріп тастап
Бәріне ол сынып қалды деп айтушы едім
Барлығы мені жалғыз
Ұйқтады деп ойлау үшін
Өзімді бірінші орынға қоюшы едім
Менің ережелеріммен жүргізуші едім
Себебі ол маған адал екенін
Және мені үйге қашан келеді екен деп
Күтіп отыратынан білемін
***
If I were a boy
Even just for a day
I'd roll out of bed in the morning
And throw on what I wanted and go
Drink beer with the guys
And chase after girls
I'd kick it with who I wanted
And I'd never get confronted for it
'Cause they'd stick up for me
If I were a boy
I think I could understand
How it feels to love a girl
I swear I'd be a better man
I'd listen to her
'Cause I know how it hurts
When you lose the one you wanted
'Cause he's taken you for granted
And everything you had got destroyed
If I were a boy
I would turn off my phone
Tell everyone it's broken
So they'd think that I was sleeping alone
I'd put myself first
And make the rules as I go
'Cause I know that she'd be faithful
Waiting for me to come home (to come home)
If I were a boy
I think…
By: BegimK
My Life at Al-Farabi KAZNU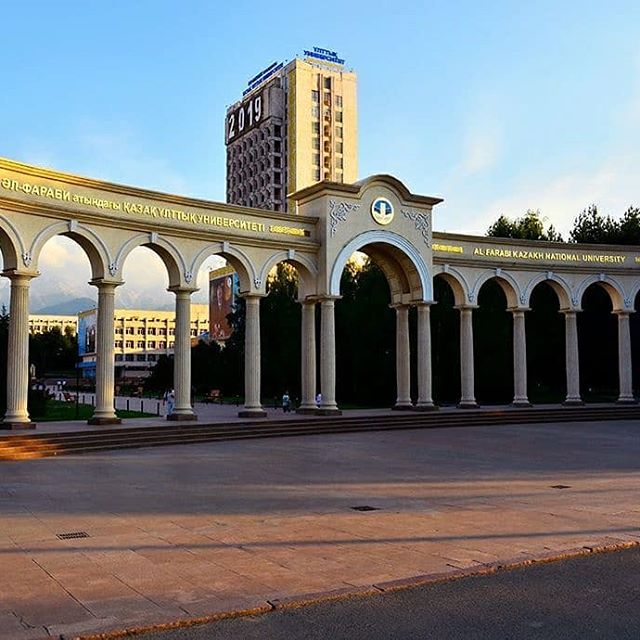 My Life at Al-Farabi KAZNU
Divakar Singh Gurjar, India
A.K.Akhmedova, Department of Language and
general education of foreigners, Faculty of Pre-university Education
It's indeed a great pleasure writing about my time and experience while at Al-Farabi Kazakh National University previously be called as Kazakh State University – located in the City of Almaty in Republic of Kazakhstan – in short also called as KAZNU, and from hereon I will refer the same as KAZNU.
My name is Diwakar. I live in the City of Jaipur in Republic of India. I attended and successfully completed 6-months' Intensive Course (Jan.'19-June'19) in Russian Language at the Faculty of Pre-University Education in KAZNU. This period of time is one of the most memorable experiences of my life. Before coming to Kazakhstan for attending the course as stated above at KAZNU, I had heard in detail about KAZNU University and the city of Almaty from two persons who were known to my father. They had attended some other Medical University in Almaty and so they were quite familiar with the place and the Educational Institutions there, this perception was quite natural. After this, I searched for myself throughout the internet and found that KAZNU is one of the Best Universities in Kazakhstan having a Good Rank among the "Rankings of the Best Universities in World". The second factor, why I chose KAZNU university in Kazakhstan for studying Russian Language and not some other university e.g. in Russia, is that during my College Graduation, I had studied about Geography of Asia and so I got some knowledge about the Geography of Kazakhstan. And, thus it was then I got convinced that Kazakhstan is a very beautiful country with a comparatively smaller population while the City of Almaty is the most beautiful and modern city of Kazakhstan. Also the fact that Indian Culture and Kazakh Culture has a lot of similarity in contrast to Western Culture. Thus, having all these factors in my mind, I decided to take admission in KAZNU.
MONGOLIAN SAMBO CHAMPIONSHIPS WAS HELD IN ULAANBAATAR
National SAMBO Championships was held from 15 to 17 of January in the capital of Mongolia – the city of Ulaanbaatar. Within the framework of the tournament, the 49th national championships in sport SAMBO among men, the 23rd among women and the 11th in combat SAMBO took place. Following the results of the fights, the winners of the competitions were determined, and candidates were selected to play for the national team of Mongolia at international tournaments.
Results of the Mongolian SAMBO Championships 2019
Women
48 kg
1. G. Narantsetseg
2. D. Sarantuyaa
3. B. Oidovchimed
3. G. Bürneebayar
52 kg
1. E. Gerelmaa
2. B. Baasankhüü
3. E. Badamgarav
3. Ya. Dulamjav
56 kg
1. Ch. Azzayaa
2. L. Ninjin
3. B. Khorloo
3. A. Namuundalai
60 kg
1. L. Enkhriilen
2. T. Möngöntuyaa
3. L. Delgermaa
3. Ts. Nomin
64 kg
1. B. Gankhaich
2. B. Baasanjargal
3. Ts. Sünjidmaa
3. G. Mönkhzul
68 kg
1. Ts. Battsetseg
2. B. Khongorzul
3. M. Davaasüren
3. B. Dolgorlkham
72 kg
1. S. Lkhagvadulam
2. Ts. Enkhchimeg
3. B. Ganzayaa
3. A. Oyuungerel
80 kg
1. N. Nyamtuyaa
2. B. Erdenet-Od
3. D. Delgerdari
3. B. Sainbuyan
+80 kg
1. B. Mönkhtuyaa
2. E. Gandiimaa
3. N. Baljinnyam
3. G. Sarangoo
Men
52 kg
1. G. Mönkhbat
2. D. Altankhuyag
3. D. Batbayar
3. A. Khatansaikhan
57 kg
1. Ch. Maral-Erdene
2. D. Bükhchuluun
3. B. Tsogt-Ochir
3. Sh. Erdenebaatar
62 kg
1. L. Önöbold
2. L. Sumiyaa
3. M. Togtokhbayar
3. P. Altanbagana
68 kg
1. D. Tömörkhüleg
2. R. Altannaran
3. D. Altansükh
3. L. Ankhzayaa
74 kg
1. N. Khadbaatar
2. B. Batbold
3. B. Darkhanbaatar
3. B. Pürevdavaa
82 kg
1. B. Gaajadamba
2. O. Uuganbaatar
3. E. Tümennast
3. G. Odbayar
90 kg
1. Kh. Tsagaanbaatar
2. N. Baatarkhüü
3. E. Mönkhbayasgalan
3. B. Ganbayar
100 kg
1. B. Syerik
2. G. Tüvshinjargal
3. B. Tüvshintögs
3. D. Tserennyam
+100 kg
1. D. Pürevdorj
2. E. Enkhbat
3. B. Sugarjargal
3. Kh. Tsogtgerel
Combat SAMBO
52 kg
1. B. Ganbayar
2. B. Mönkhbat
3. B. Ölziibayar
3. T. Badam
57 kg
1. N. Togtokhbayar
2. G. Bayandüüren
3. M. Mönkhbat
3. E. Khishigdorj
62 kg
1. Ts. Tögsbold
2. O. Batbayar
3. J. Odsüren
3. N. Ser-Od
68 kg
1. L. Buyankhishig
2. Kh. Batkhüree
3. G. Bat-Orgil
3. D. Nyamsüren
74 kg
1. N. Otgonbaatar
2. E. Davaabayar
3. G. Ochirsükh
3. B. Otgonbayar
82 kg
1. D. Batsümberel
2. N. Mönkh-Erdene
3. N. Erdene-Undrakh
3. D. Altangerel
90 kg
1. B. Tengis
2. D. Erkhembayar
3. T. Bayarsaikhan
3. B. Ganbayar
100 kg
1. G. Uuganbayar
2. Ts. Tümendemberel
3. B. Mönkhragchaa
3. E. Shirnen
+100 kg
1. B. Önörjargal
2. Ch. Bulgankhüü
3. P. Idersaikhan
3. S. Pürev-Ochir
Winter Festival of Altai Nomads to be held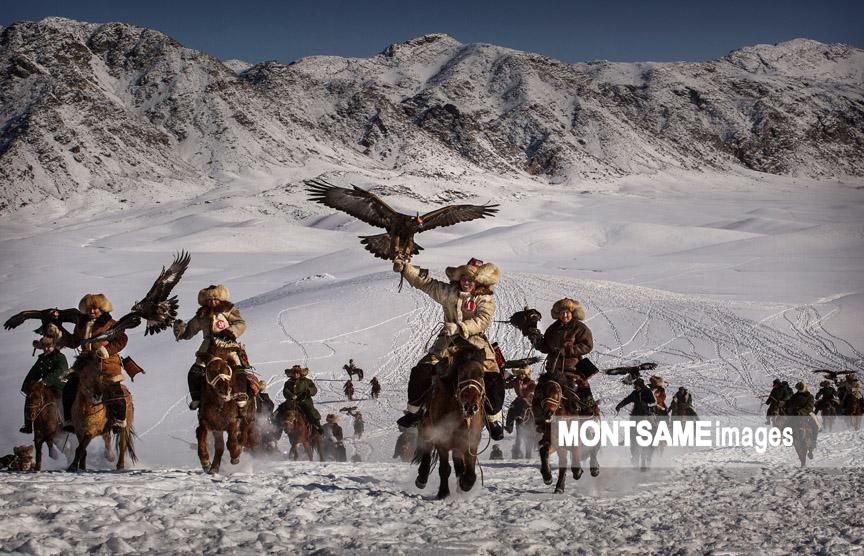 Bayan-Ulgii /MONTSAME/ Governor's Offices of Bayan-Ulgii aimag and Altai soum, Tourism Federation in the aimag in collaboration with Grand Altai Travel are to organize an event 'Winter Festival of Altai Nomads' on February 16-17 in a place named Buhun Uul in Ulgii soum.
The event aims to boost winter tourism and to promote tradition and culture of Kazakh nation. During the festival, various activities including Eagle festival, ceremonial parade that shows nomads' culture, traditional game of Kazakh people such as kokpar- goatskin tug of war on horseback and tenge alu- grab the money as well as ambler horse and camel racing and wrestling tournament will be held.