Ulaanbaatar winter festival to take place for the 6th year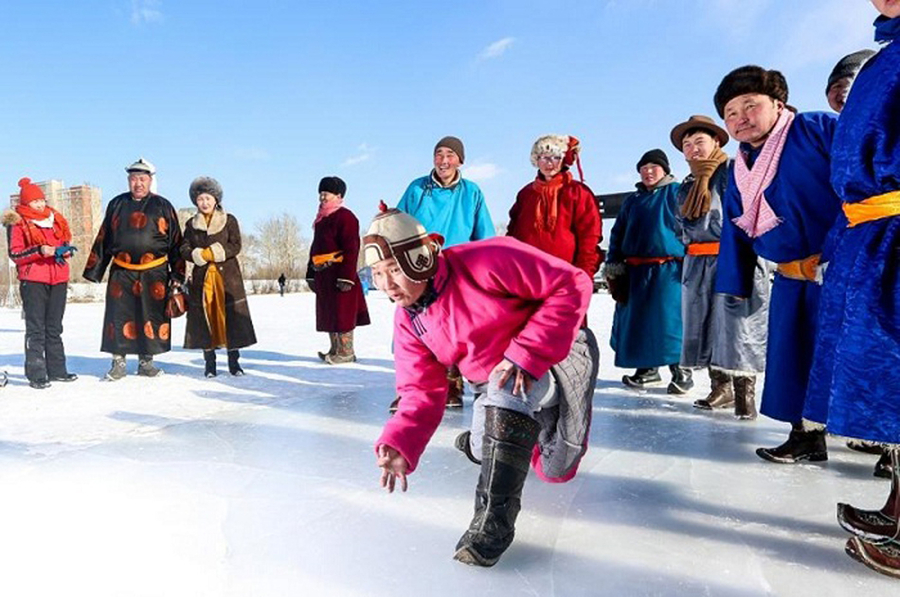 The Ulaanbaatar Winter Festival will take place on February 16-17. Officials report that this year's festival will be co-organized by the Tourism Department of the Capital City and Sky Resort Ski Complex.
During the festival, national championships for traditional games, including ice archery and ice anklebone shooting will take place besides various activities, such as ice climbing, dog sledding, snowboard and tug of war, as well as hot meals be served to the public.
Previously, a total of over 20 athletes from China and Russia participated in the ice archery and ice anklebone shooting championships. The Tourism Department of the Capital City aims to make the festival a grand-scale international event that attracts tourists during the winter season.
TRANSLATION TODAY IS THE GOLDEN BRIDGE OF ARTISTIC THOUGHT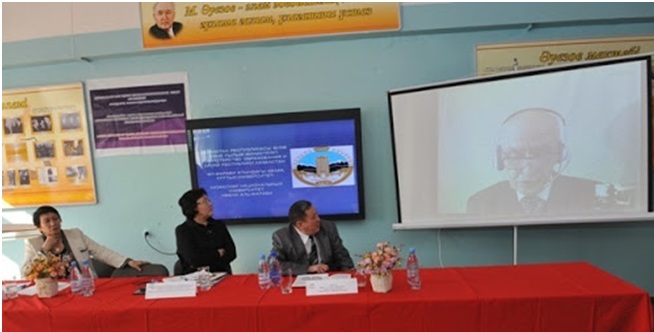 On November 27, 2020, the Department of Foreign Philology and Translation Studies of the Faculty of Philology and World Languages of Al-Farabi Kazakh National University held an international scientific-methodical conference "PHILOLOGY, LINGUVODIDACTICS AND TRANSLATION: CURRENT ISSUES AND DEVELOPMENT TENDENCES".
The conference was attended by qualified and experienced specialists from near and far abroad and from universities of the country.
The conference began with a welcoming speech for the participants by the dean of the Faculty, Professor B.U. Zholdasbekova.
Various scientific articles in the field of translation studies, philology, and linguistics were discussed at the international conference. Scientists tried to identify ways and directions for the development of translation studies, expressed their views. The relevance and importance of each article was determined and a lively discussion took place.
It should be noted that the professors of the Department of Foreign Philology and Translation organized an online seminar on "FEATURES OF ETHNOCULTURAL VARIABILITY IN LANGUAGE, LITERATURE AND TRANSLATION" from 16 to 27 November. Professors E.D. Suleimenova, S.A. Ashimkhanova, Zh.D. Dadebaev, T.O. Esembekov, A.S. Tarak and associate professors M.M. Aimagambetova, S.D. Seidenova, L.Zh. Musaly, G.Sh. Akimbekova, G.K.Kazybek K.K., Kenzhekanova delivered lectures to the audience and shared their experiences.
"A person who is not inspired by translation, who does not enjoy the image, who does not write with the blood of the heart, cannot create a world that will last in his native language for a long time," – said T. Alimkulov. It means that translation is both fascinating and challenging branch of science. Therefore, being a translator is a difficult task which never loses its responsibility and importance, which became a topical issue in the work of this conference, which in turn shows that today the interest in the profession of translator is growing. This is gratifying.
At the end of the conference, a collection of articles and certificates were given to participants. The head of the department, associate professor M.M. Aimagambetova thanked the participants of the traditional annual conference and wished them creative success.
Associate professors of the Department of Foreign Philology and Translation Studies of the Faculty of Philology and World Languages G.K. Kazybek, K.K. Kenzhekanova